Welcome to our In-Person Symposium
Our International Symposium on Liver and IBD Review is now in its 16th year and will be held in-person at the Pan Pacific Toronto Hotel. We are so glad that we are back to some form of normalcy as this is our third in-person event since June 2022. Due to the IMC Guidelines, we had to move away from Blue-Mountain, but the event still has all the elements to make it a great learning opportunity for all.
This year's Symposium has been designed to offer riveting, thought-provoking scientific talks given by engaging, high-calibre international and Canadian presenters – we have three Keynote Addresses planned! New this year, we have added a Short Snapper Breakfast Session sponsored by our industry partners – we hope you will find it informative and that it will engender much discussion. As always, the goal is for delegates to take what they have learned back to their respective clinics/practices. Our Symposium mobile app is interactive so plan to take some time to visit with our sponsors and have some fun while participating in our Mystery Box draw!
As always, we have coupled this scientific program with a unique social program that will surely allow you to recapture your youth. Our President's Denim and Diamonds Welcome Dinner will have you dancing the electric slide and enjoying some succulent Texas barbecue and fixings! And don't forget to dress the part in your blue jeans, boots, and bling while your rock the night away to a mix of country music. You are in the right place as Dr. Ching has the right prescription to pick you up and warm your spirit during these cold winter months.
2022-2023 Symposium Committee Members
Dr. Emily Ching, Chair, Burlington
Dr. David Morgan, Hamilton
Dr. Morven Cunningham, Toronto
Dr. Navjot Deol, Toronto
Dr. Daniel Green, Oshawa
Dr. Zaid Hindi, London
Dr. Derek Little, Toronto
Dr. Sapna Makhija, Burlington
Dr. Laura Targowink, Toronto
Mask Mandate
COVID-19 has not gone away! While there are no restrictions in place for indoor masking in our setting, you are encouraged to wear a surgical mask if you feel it is the right choice for you. MASKS WILL BE AVAILABLE AT THE REGISTRATION DESK.
Learning Objectives
The learning objectives for the International Symposium on Liver and IBD Review are to learn about the latest advances in the treatment of inflammatory bowel disease and liver diseases that will impact our practice.
Participants will learn about the latest treatment landscapes in treating HCC, and optimizing medical therapy and nutritional status in patients with cirrhosis.
Participants will learn about the newer treatment options in IBD such as small molecule therapy, second line therapy in the primary treatment failure group, and management of pouchitis.
Continuing Education
This activity is eligible for credit under the Royal College of Physicians and Surgeons of Canada's maintenance of Certification (MOC) Program Section 1: Unaccredited group learning for 0.5 credits/hour. Time spent on any additional learning stimulated by this activity can be claimed under MOC section 2: Personal Learning Project (PLP) for 2 credits per hour. Please login to your MAINPORT ePortfolio to record your activities and claim the credits.
CanMEDS Roles
Through this program the CanMEDS roles of medical expert, communicator, collaborator, leader, scholar and professional will be covered.
Registration Now Available!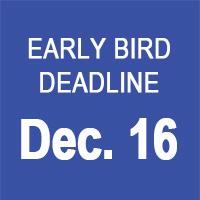 Registration includes Welcome Dinner, Breakfast, Scientific Sessions, Nutrition Breaks, and Mystery Box Draw.
Visit Our Sponsors
Delegates are encouraged to visit the sponsors in the Exhibit Hall and view the latest developments in the field.
OPEN HOURS
FRIDAY, JANUARY 20, 2023
6:00 pm - 10:00 pm ET
SATURDAY, JANUARY 21, 2023
7:00 am – 8:00 15 am ET
10:05 am – 10:30 am ET
12:10 pm – 1:10 pm ET
2:35 pm – 3:00 pm ET
Symposium Dress Code
The dress code for the symposium is business casual.
Time to Get Social!
Join OAG on social media! Share your experience with us this year during the OAG International Symposium on Liver and IBD Review by following us on Twitter @ontario_gastros. We will be posting all that is happening for and at the Symposium using the hashtag #IBDliver2023.
Make sure you include this hashtag in your posts to stay connected!
Mobile App
Watch your inbox for the launch of our Symposium Mobile App!
Organizing and enjoying your time at the OAG 16th Annual International Symposium on Liver and IBD Review has just become more convenient with our Mobile App. The App is your resource for all the information pertaining to the Symposium. View the program, bookmark sessions, make notes for your personal schedule, and learn about the speakers and sponsors. Log in to the app ahead of the Symposium to familiarize yourself with the event and all that is planned.
Watch your inbox for the launch of our Symposium Mobile App. You will need it as we are paperless.
Winners of the OAG Mystery Box
Dr. Nicky Marwaha
Is the 1st place winner of the OAG Mystery Box!

Dr. Nitisha Ananda
Is the 2nd place winner of the OAG Mystery Box!
---